Recently, our company has obtained the qualification certificate of inspection and testing institutions.
From November 4th to 5th, 2017, our company accepted the on-site review of the metrological certification review team organized by Sichuan Quality and Technical Supervision Bureau and Sichuan Quality and Technical Review and Evaluation Center.
 Chairman Wu Jiazheng reported to the review panel experts about the preparations for the first review of our company's application for the certification and inspection agency qualification certification (CMA). Then the review team visited our company's test and testing office and inspected the equipment and equipment configuration. The experts of the review team checked the quality system operation records, spot-checked the simulation reports, relevant original records and personnel training materials, witnessed tests and operation demonstrations, etc., and carried out 1 type, 7 items, and 20 items for our company to apply for 1 type, 8 items, 27 parameters. On-site assessment of several parameters. The review team fully affirmed our company's testing capabilities, and finally confirmed that the testing capabilities are a total of 7 categories and 19 parameters. The on-site review passed, and the conclusion was basically consistent.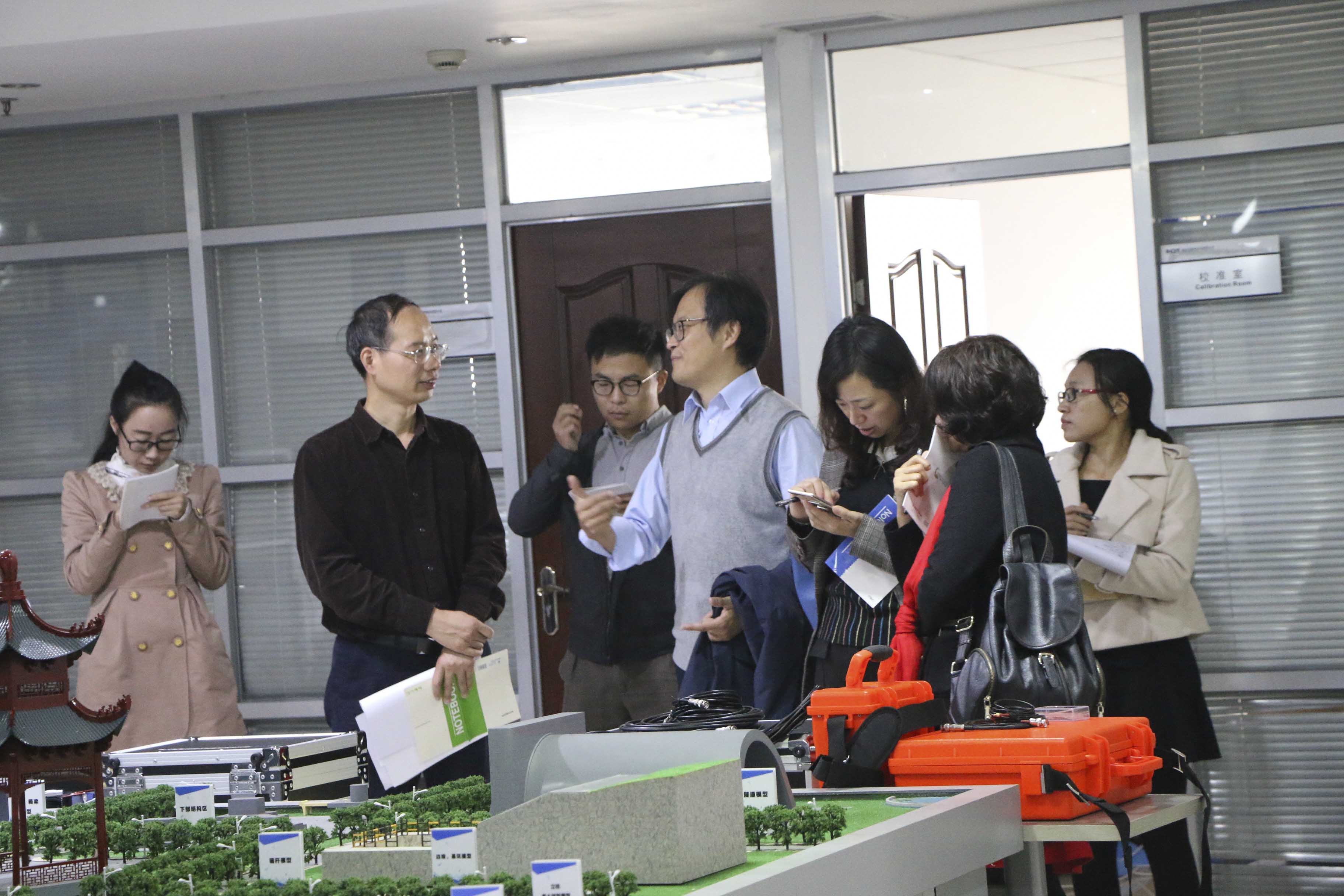 After the on-site review, our company formed a complete written rectification report within the prescribed time in accordance with the rectification requirements put forward by the review team. After the review team leader followed the verification, it was reported to the Sichuan Provincial Quality and Technical Review and Evaluation Center, and recently obtained inspection and testing. Institutional qualification certificate.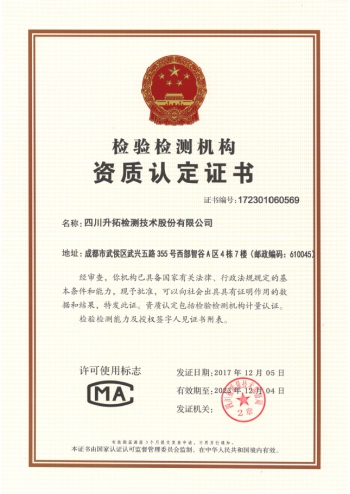 This company's measurement certification review has passed 7 projects including structural concrete, prestressed concrete beams, ballastless tracks, subgrade pavements, anchors (cables), traffic safety facilities, and foundation piles. In order to better serve the national infrastructure construction and provide technical support to ensure the quality and safety of the project, our company will further strengthen internal quality management, improve the quality system, and improve inspection and testing capabilities. At the same time, make adequate preparations for future expansion applications.
Obtaining the qualification certificate of inspection and testing institutions will greatly promote the rapid development of Shengtou!