Project Overview:
Liyang Mang Expressway, namely the Manghe (Provincial Boundary) Expressway in Yangcheng County, Jincheng City, Shanxi Province, is one of the inter-provincial highway passages connecting Shanxi Province and Henan Province.
● The Yangmang project is located at the southeastern tip of Shanxi. The geographical location is at the junction of Taihang Mountain and Zhongtiao Mountain. The terrain in the area is complex, with gully vertical and horizontal. Distribution of erosion and erosion in low-middle mountain areas and hilly areas, interspersed with valley and plain areas.
● The entire line is constructed in accordance with the two-way four-lane expressway standard. The width of the subgrade is 25.5m (the width of the separate subgrade is 12.75m).
● The design of bridge and culvert vehicle load grade is highway-I grade. The designed flood frequency of the super bridge is 1/300, and the designed flood frequency of subgrades, large, medium and small bridges, and culverts is 1/100. The peak acceleration of ground motion is 0.05g, and the earthquake resistance is set to VI degree.
● The project has a construction period of four years and is expected to be completed in June 2020.
检测 Detection of grouting compactness and effective prestress under anchor:
Our company was invited by the relevant units in Shanxi Province to participate in the provincial comprehensive inspection, and on August 28-29, 2018, the two bidding sections of Yangmang Expressway were tested for two days of grouting compactness and effective prestress under anchor .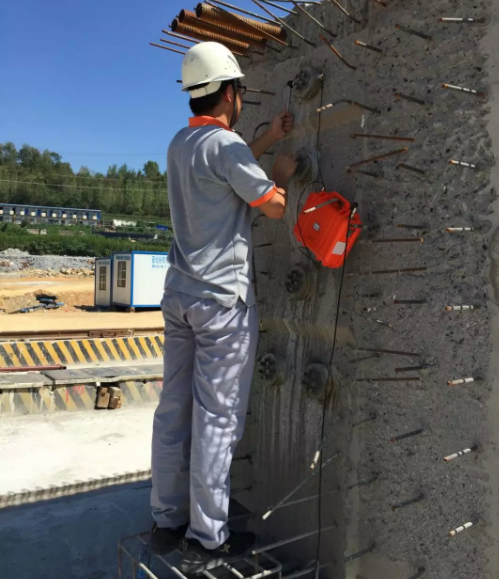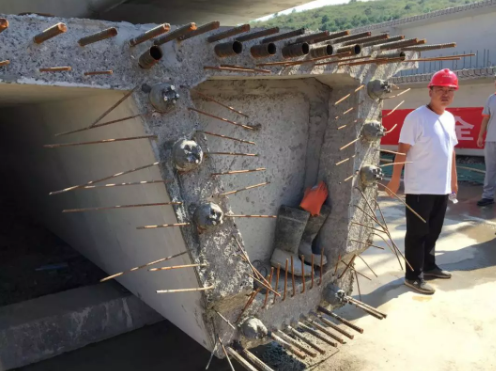 经检测,灌浆密实度检测除判定了一处疑似缺陷外,其余检测区域内均未发现明显缺陷;锚下有效预应力检测值均在设计预应力值的±10%以内。在两天的巡检中,我公司设备得到了客户的一致好评,巡检顺利结束!